Steel production remains high How to switch from"de-capacity" to "de-production"
Share
Issue Time

Jun 28,2021
Summary
Steel production remains high How to switch from"de-capacity" to "de-production"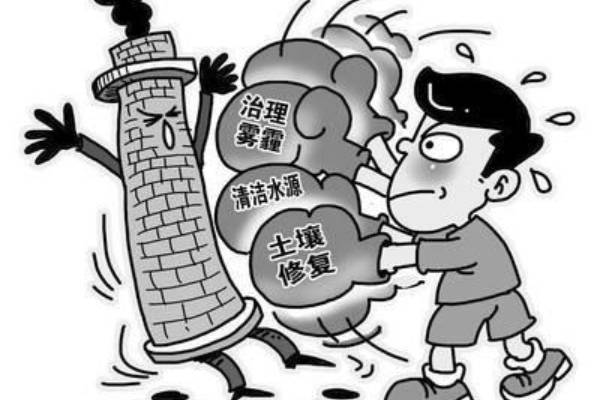 On June 17, the National Development and Reform Commission held a June regular press conference. Speaking of the impulse of blindly developing high-energy-consumption and high-emission "two highs" projects in some regions, Meng Wei, a spokesperson for the National Development and Reform Commission, said that he continues to maintain a "zero tolerance" high-pressure situation for illegal steel production capacity violations. "Practice has proved that it is strictly prohibited to increase steel smelting capacity in any name or in any way, to strictly prevent the resurgence of'local steel', and to resolve excess capacity and resume production. It is effective. Regarding the found violations of laws and regulations on steel production capacity, resolve steel production The inter-ministerial joint meeting of overcapacity will require relevant localities to make serious rectifications."
"Zero tolerance" for illegal activities in steel production capacity
According to the "Guiding Opinions on Strengthening the Prevention and Control of the Ecological Environment Source of Construction Projects with High Energy Consumption and High Emission" issued by the Ministry of Ecology and Environment a few days ago, the "two high" projects are temporarily classified as coal power, petrochemical, chemical, steel, non-ferrous metal smelting, building materials, etc. Statistics of six industry categories.
My country is a major manufacturing country in the world. Industry accounts for about 80% of the country's total carbon dioxide emissions. The aforementioned key industries account for more than 80% of the country's industrial emissions. However, in pursuit of short-term output value growth, some regions still have the impulse to blindly pursue the construction of "two highs" projects.
For example, in April this year, the Central Ecological and Environmental Protection Supervision Team discovered in Liaoning Province that high energy-consuming and high-emission projects in some areas of Liaoning were not well managed and some local governments violated regulations to promote the construction of "two highs" projects.
Liaoning Province is one of my country's important old industrial bases. The province's energy structure is relatively heavy, and economic growth is highly dependent on energy consumption. The inspection team found that among the key energy-using projects that were reported to be put into production and reached production by cities in Liaoning Province, 37 projects started construction or completed and put into production without obtaining an energy-saving review opinion. However, the relevant departments of Liaoning Province did not order these projects to stop work in time. Discontinued documents.
Regarding similar phenomena, Meng Wei pointed out that due to factors such as strong domestic market demand, my country's crude steel output has maintained an accelerated growth in recent years. It is expected that in the future, especially before the end of the "14th Five-Year Plan" period, as my country's economic development continues to make new progress and new results, the demand for crude steel will still have a certain room for growth.
Since 2015, the Central Economic Work Conference made "de-capacity" one of the key tasks of supply-side structural reforms, so far, my country's "de-capacity" action has achieved certain results. During the "Thirteenth Five-Year Plan" period, the country's cumulative production of crude steel was reduced by more than 150 million tons, and the goal of resolving excess steel capacity in the "Thirteenth Five-Year Plan" was exceeded two years ahead of schedule; in 2017, more than 100 million tons of "local steel" production capacity was banned This has reversed the phenomenon of "strip steel" and "bad money driving out good money" that has long plagued the steel industry, and standardized the orderly development of the steel industry.
From "de-capacity" to "de-production"
It should be noted that even if the "reducing overcapacity" action has achieved results, under the goal of "carbon peak and carbon neutrality", the description of supply-side structural reform has changed from "reducing overcapacity" to "reducing output" in the past years. . Taking steel, the industry with the highest carbon emissions in the manufacturing industry, as an example, at a press conference held by the Ministry of Industry and Information Technology in early January this year, the spokesperson of the Ministry of Industry and Information Technology Huang Libin pointed out that the reduction of steel production is the implementation of my country's carbon peak and carbon neutrality. And target tasks.
The purpose of "de-capacity" is to remove low-end ineffective supply capacity, increase effective supply, improve the overall quality and efficiency of enterprises and industries, and optimize the industrial structure and production layout. However, judging from the results of "de-capacity" in many industries, although the number of "removed capacity" is large, most of them are invalid capacity or outdated capacity that was originally out of the scope of output statistics and was clearly included in the scope of elimination by the state. Therefore, "de-capacity" has the problem of "the more the production capacity, the more the output".
Previously, according to data released by the National Bureau of Statistics, my country's crude steel output in 2020 was 1.053 billion tons, a year-on-year increase of 5.2%. Entering 2021, the real economy has gradually recovered, the demand for replenishment of industrial products has increased and the manufacturing PMI has rebounded, and the downstream steel manufacturing enterprises have recovered significantly. The industry believes that this year's steel industry is expected to have a huge supply and demand gap, or it will surpass 2017, which will continue to boost the upward momentum of commodity prices.
"The current problem is that the efficiency of the steel industry is still relatively good. Driven by profits, companies still have a strong desire to increase production, which further increases the difficulty of adjustment. Some small steel companies are still low in their willingness to be integrated." Qin Yuan pointed out that at present, domestic exports can be reduced by reducing export tax rebates. However, in the context of a global steel shortage, the effect of this measure remains to be seen.
Miao Ping, dean of the Beijing Institute of Low-Carbon Clean Energy, believes that in the short term, based on the existing energy endowments, my country still needs to maintain a relative balance between the use of traditional energy and renewable energy. "Walking on two legs" cannot be achieved overnight. While companies with large carbon emissions are planning ahead, the policy side also requires top-level design and system planning.
Meng Wei said that in the next step, in addition to strictly implementing the prohibition on new production capacity, it will also promote the low-carbon and green development of the steel industry, study the implementation path and feasible measures for carbon peaking in the steel industry, and promote the merger and reorganization of the steel industry. Strive to achieve a new level of merger and reorganization of the steel industry during the "14th Five-Year Plan" period; encourage the steel industry to optimize its layout. Encourage new iron and steel smelting projects to rely on existing production bases to gather and develop. For iron and steel smelting projects that really need to be built at new sites, strict requirements on project construction scale and other requirements; improve the quality of development of the iron and steel industry. Encourage domestic iron ore (1206, -23.00, -1.87%) project construction and expansion, and guide steel companies to further strengthen cooperation in the upstream and downstream industrial chains.